Hey, folks,
Please join me in welcoming guest blogger Cheryl Kaye Tardif to the staceycochran.com blog. Cheryl was kind enough to host me on my CLAWS 2 Blog Tour, and she is the author of the recently released Lancelot's Lady. Today she breaks down for aspiring writers exactly what you need to do to get early reviews and book blurbs for your book.
Take it away, Cheryl!
SC
=============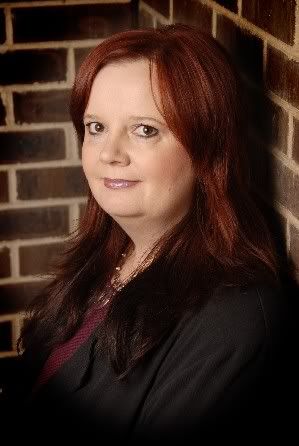 Cheryl Kaye Tardif, author of Lancelot's Lady

Thank you so much for having me on your blog during my Cherish the Romance Virtual Book Tour, which launches my contemporary romantic suspense, Lancelot's Lady. Many writers have asked me how they can get early reviews from industry reviewers and review blurbs from established authors, so today I'm going to answer that.
So how do you get early reviews and review blurbs? The easy answer: just ask. Really. That's what it boils down to, asking someone. Ask lots of someones and you're bound to get a 'yes'.
The more detailed answer: research, ask and ask others. Like so many things, including sending out agent queries, asking for reviews and blurbs is a numbers game that requires some preparation first. So let's break it down.
Research: You'll need to do some research to find out which reviewers read your genre and which authors are open to writing blurbs. Check your local newspapers to see if they still have a book reviewer. If they do, send the reviewer an email, with a brief synopsis (1-3 paragraphs) describing your book. Think of this synopsis like back cover text―present tense, exciting ad copy.
Check out the top reviewers on Amazon or Chapters and contact them. Search online for reviewers who write blogs, or have a Myspace or Facebook or Twitter account. An easy way to find these blogs is to Google search terms like "romance blogs", "mystery blogs" or whatever genre fits your book.
Use these same methods to contact authors whom you'd like a review blurb from, especially social networks. Contact authors who write in the same genre as you or have themes similar to what is in your book. Keep in mind that authors are busy people, so give them enough information to make a decision, including word count, genre and why you chose them.
Give authors plenty of notice; don't email them expecting a blurb in a month or two weeks. Sometimes you have better luck asking a mid-list author to write a blurb than a bestselling, award-winning big name author. Sometimes.
Ask: When you contact potential reviewers, make sure you remember to actually ask them for a review or review blurb. You can't get a 'yes' if you don't ask. Be gracious no matter what their answer is. Thank them for their time, regardless.
Ask Others: Don't just ask couple of reviewers and then wait months for an answer. Ask others! Keep asking. It's a numbers game, remember? You may have to go through a few nos to get that one yes. And you want more than one review.
Finding reviewers isn't that difficult nowadays; it just takes some work. Finding authors to give you a review blurb may take a bit more time, but it's so worth it. Just remember, do the research, ask and ask others.
Reading is subjective; everyone has different tastes. Writers should never expect 5 star rave reviews, though it's awesome to get them. An honest review is worth more than gold. Even if it's 3 stars and the reviewer didn't like one of your characters. There is always something to learn from a review―for an interested reader and the author. But the key to getting a review is to ask.
Lancelot's Lady ~ A Bahamas holiday from dying billionaire JT Lance, a man with a dark secret, leads palliative nurse Rhianna McLeod to Jonathan, a man with his own troubled past, and Rhianna finds herself drawn to the handsome recluse, while unbeknownst to her, someone with a horrific plan is hunting her down.
Lancelot's Lady is available in ebook edition at KoboBooks, Amazon's Kindle Store, Smashwords and other ebook retailers. Help me celebrate by picking up a copy today and "Cherish the romance..."
You can learn more about Lancelot's Lady and Cherish D'Angelo (aka Cheryl Kaye Tardif) at http://www.cherishdangelo.com and http://www.cherylktardif.blogspot.com. Follow Cherish from September 27 to October 10 on her Cherish the Romance Virtual Book Tour and win prizes.
Would you be so kind as to write a review of Lancelot's Lady after you read it and post it on sites like Amazon, KoboBooks, Goodreads, Shelfari, etc? I would sincerely appreciate it, and finding a new review online is like Christmas for me.
Leave a comment here, with email address, to be entered into the prize draws. You're guaranteed to receive at least 1 free ebook just for doing so. Plus you'll be entered to win a Kobo ereader. Winners will be announced after October 10th.
Hey, folks,
Quick update to let everybody know that our first episode of Book Chatter Season #2 was last night and that it went well. We had author guests Scott Nicholson and Willow Polson and featured co-hosts RJ Keller and (on Live chat) Zoe Winters. You can watch the recorded version of the show here:
Book Chatter Episode #36 (Season 2)

Our next LIVE episode will be Friday October 22 at 9 PM (EST) and will feature author guests Tanya Plank, P.A. Wood, Lynda Hilburn. Follow me on Twitter for the latest updates and links to the LIVE show.
Also, just want to let everyone know that we'll be featuring a guest blogger on the staceycochran.com blog starting tomorrow. So please return and read and leave comments and feedback for her. Thanks, guys.
Finally, if you haven't visited the Stacey Cochran Books link then you're in for a treat. We have announced our new author, Steve Cushman. Check out the link to find out more about Stacey Cochran Books latest new eBook author.
Thanks for reading, everyone.
Stacey
P.S. On my night stand: Jim Thompson's The Killer Inside Me.